Buying A Used Hot Tub Guide
What you should know before buying a used hot tub or spa
If you are in the market to purchase a used hot tub, there are quite a few things you should consider before taking the plunge. You might get a great deal on a local used hot tub, but once you factor in all the costs involved, it may not be the deal you were looking for.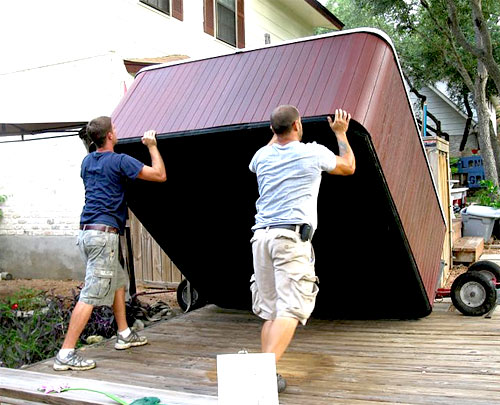 The first thing you should consider before even looking at a used hot tub is how much it will cost to have the hot tub transported to your home and properly set up (complete installation including wiring, cleaning, etc). If you find a hot tub off a private seller, first find out how much you will charged by a hot tob installer to transport and install your tub in your home.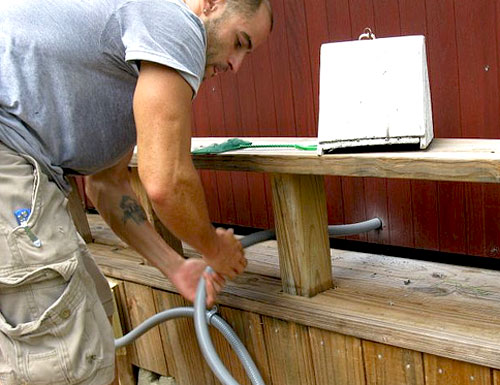 Here's a used outdoor hot tub with a cover. The wood shell looks a bit worn.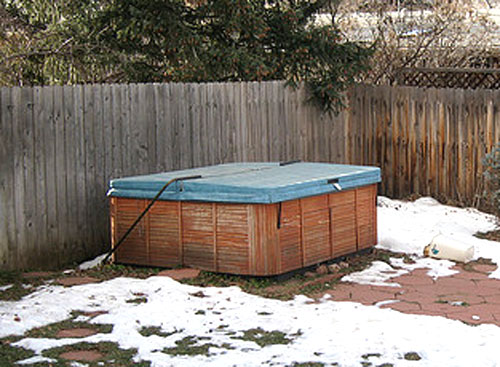 Once you considered transportation and installation costs for your hot tub, lets go on to the next step. Whether the hot tub is an indoor or outdoor hot tub, you should examin all electrical components for signs of rust or deterioration. If you see any problems there, then you might want to avoid it. Try to find out from the previous owner if the hot tub was properly drained (if not, water remaining in the pipes can cause unneccessary wear.
Next, you should check the actual acrylic coating of the hot tub for any damage. If the hot tub was stored outdoors, either sunlight or extreme temperatures may have cracked it. Make sure you carefully inspect the entire hot tub for any signs of cracking. If you find any warping or cracking, just avoid buying the hot tub. Yes, it can be fixed with seals and fillers, but it's usually a temporary fix and you don't want the headache of a more costly repair in the future.
Providing the used hot tub you are considering past all your visual inspections, the next thing you need to do is test out all the working components. It's best to fill the hot tub with water and test out all the jets and temperature settings for about an hour. Make sure everything is functional and that you do not hear any strange rattling sound out of the ordinary. Replacing jets or the heater can get costly, so make sure you have a good hot tub on your hands.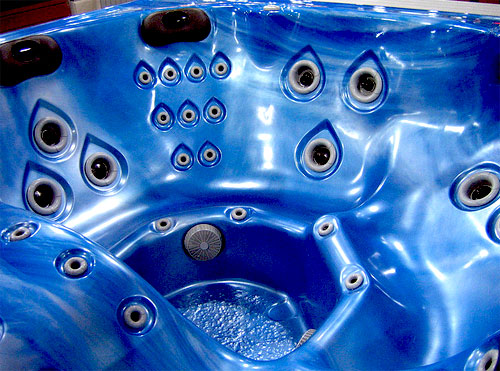 If you have a hot tub with a wood shell, you should inspect the wood for any signs or wear or rot. A few blemishes might be easy to fix, but large wood sections which have deep rot may have to be replaced.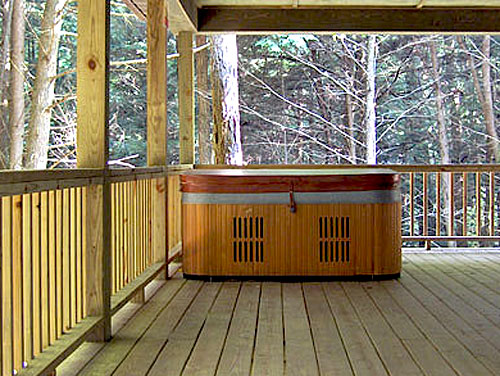 One more consideration if buying a used outdoor hot tub, is to make sure it comes with a proper cover. If so, examing the spa cover for any cuts or fading from the sun. A weak cover will not offer your hot tub the proper protection from wind, sun, rain and snow as it battles the elements outdoors. And if it does not come with a cover, make sure you factor in the cost of a new cover, which can usually range from $200-400.